30. November | 2023
Pipeline Aesthetics: Negotiating Urban Futurity in Designing Schwedt/Oder 1959-1975
IRS Seminar with Lea Marie Nienhoff, University of Basel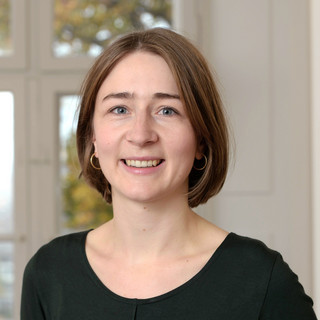 Havana of the East, Sanssouci, or a city like a cybernetic machine – rebuilding Schwedt/Oder for the needs of the East German oil production was accompanied by visions inspired by cybernetics, dreams of automation, and a leisure society of the future. Along with expectations of convenience and optimal scientific management of the future city, cybernetic models implemented 'technicity' in design and communication. Yet, architects, artists, and workers responded to it with their own visions – testing the permeability of the planning processes and expanding the understanding of "complex urban systems" of the 1960s. Based on oral history and archival documents, the research highlights forms of interventions and self-made constructions that accompanied official design schemes and public art concepts that were developed for Schwedt/Oder. With time, the discontent of the residents with the design of their new home town grew and the invocations of the "scientific-technical revolution" had become empty signifiers.
Selman Selmanagić and Richard Paulick left their imprints on the city, working around the demands of prefabricated housing production. But the 'code' of the city was written by its residents. The talk wants to invite a discussion about the design strategies of different actors in Schwedt, their semantic logics, and the daily practices they engendered. While cybernetic architecture was largely considered a technological question by GDR planners, focusing on debates around aesthetics demonstrates that it entailed a struggle over creating a meaningful environment.
Vita:
Lea Marie Nienhoff is a Ph.D. candidate and lecturer in Urban Studies at the University of Basel. She is a guest researcher at the IRS and will be based at the Research Area Contemporary History and Archive until December 2023. Lea graduated from the M.A. Critical Urbanisms with a thesis on the decolonial politics of Mozambican contract workers in East Germany.
She pursues her doctoral research as part of the SNF-funded research project "Decolonizing Socialism: Entangled Internationalism. An Intersectional Study of Cold War Projects from East Germany in Cinema and Cybernetics with Relevance for the 21st Century", based at HEAD Genève.