04. October | 2023
Trinity of Change Agency and Path Development: Experiences and Lessons from a Nordic Study
22nd IRS International Lecture on Society and Space with Markku Sotarauta, University Tampere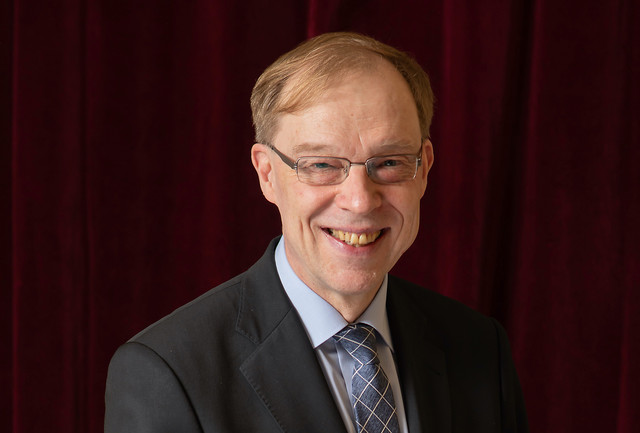 Regional development scholars have addressed increased attention to agency, aiming to balance the overly structures-oriented research by finding ways to study the recursive relationship between structures and human agency. However, despite the rapidly expanding literature, the conceptual and methodological approaches have not followed the rapidly increasing demand to understand better what people do - how and why - for their cities and regions.
Extending the evolutionary framework, Professor Markku Sotarauta will introduce the theoretical and methodological choices made in an extensive Nordic study on regional development against all odds. The main ambition of the study was to advance the theory of human agency in regional development by constructing a novel theoretical lens and operationalizing it for an empirical study in Finland, Norway, and Sweden.
Drawing on empirical observations from three countries, Prof. Sotarauta will discuss the relevance and interdependencies of innovative entrepreneurship, institutional entrepreneurship, and place leadership (Trinity of Change Agency) and their impact on path development, or the lack of it thereof. He will also introduce the mixed methods approach applied in the study to shed light on the complex agency/structure relationship. Lastly, Prof. Sotarauta will discuss the lessons learnt and summarise further development needs.
Vita
Dr Markku Sotarauta is a professor of regional development studies at the Faculty of Management and Business at Tampere University, Finland. From 2011 to 2013, he served as the founding Dean of the School of Management and a member of the University's Senior Management Team, and, from 2009 to 2010, as the last Dean of the Faculty of Economics and Administration. In the early 2000s, he was the Head of the Department of Regional Studies. He has been the head of the Urban and Regional Studies Group since 1998.
Professor Sotarauta specialises in leadership, institutional entrepreneurship, institutions and innovation in urban and regional development. He has published widely on these issues in international journals, single-voice books and edited collections. His latest publications include 'Handbook on City and Regional Leadership', edited with Professor Andrew Beer and published by Edward Elgar Publishing. Professor Sotarauta has worked with the Finnish Parliament, Swedish Innovation Agency (Vinnova), many Finnish ministries, and cities and regions in Finland and other countries.
Professor Sotarauta is a member of OP Financial Group's Supervisory Council, OP Research Foundation's board and scientific council. He serves Tampere District Co-operative Bank (OP Tampere) as the Chairman of the Board of Directors.