27. September | 2022
Central and Eastern Europe
IRS Seminar with Łukasz Drozda | University of Warsaw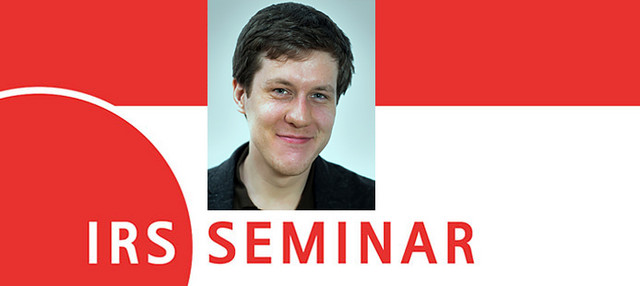 Central and Eastern Europe is often seen as a relatively homogeneous area of the so-called post-socialism, however, both the forms of state socialism itself and its consequences after 1989/1991 take different forms. Over the years, therefore, the theory of the post-socialist city has been contested by some authors, although there is still no consensus on how to define urbanization in this region. Most researchers, however, focus on more theoretical considerations, often referring only to some cases instead of a wider range of case studies differing in terms of historical forms of urbanization, the course of capitalist transformation, the degree of economic development, the political regime or the level of European integration, etc.
The aim of the lecture is to present the initial results of the more practically-oriented research on post-socialist urbanization and respective policies implemented in selected cities of the region. The analyzed case studies are Warsaw and Cracow, Poland, as well as Kyiv and Lviv, Ukraine. The research was conducted in 2021-22 on the basis of 86 in-depth interviews with policymakers from the aforementioned cities. The Ukrainian part was conducted in the last months before the full-scale Russian invasion in 2022.
Bio
Łukasz Drozda is an urban planner holding a PhD in policy science. He works as an Assistant Professor at the Faculty of Applied Social Sciences and Resocialisation at the University of Warsaw as well as a lecturer at the School of Ideas at the SWPS University in Warsaw. His research is focused mostly on gentrification and urban policymaking. In 2021 he was a guest researcher at the Kyiv National University of Construction and Architecture, where he conducted his research on Ukrainian policymakers. In 2022 he is a guest researcher at the Leibniz Institute for Regional Geography (IfL) in Leipzig.