Third-party funded project
The Geography of New Employment Dynamics in Europe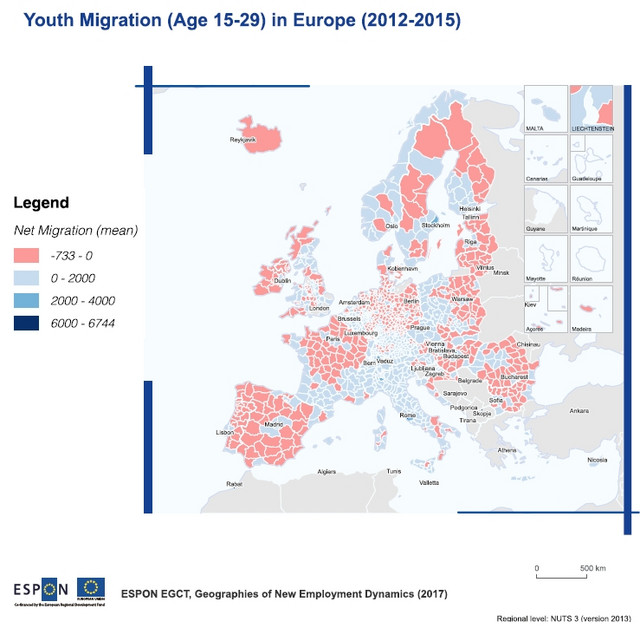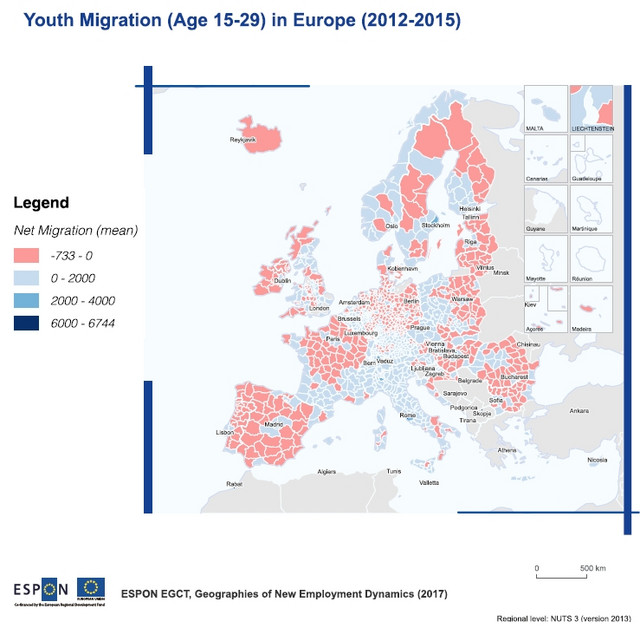 Researchers from the IRS, from the Istituto per la Ricerca Sociale (IRS) in Milan, and the Institute for Employment Studies (IES) in Brighton are studying the European labour market to derive qualitative and quantitative data on its dynamics on the national and regional level. This cooperative project is part of the European Union's ESPON 2020 programme. The scholars afford special attention to key developments and factors, such as local circumstances and policies, that impact the particular geographical pattern of Europe's labour market. Additionally, they closely analyse related patterns of labour migration (emigration, and the way foreign communities affect local labour markets ) and their impact on territorial cohesion.
The study, which will be completed by 2017, aims to reveal the geographical patterns of job creation throughout Europe, to examine how such processes will fare in the context of current policies, and to assess how this may affect Europe's regions. For instance, what influence does the ever-growing knowledge economy exert on regional cohesion? Does fostering the knowledge economy lead to imbalanced migration patterns, especially among young workers? Which planning tools may help tap into local potentials to attract return migration? How does the diaspora of workers affect regional development? Overall, the research project seeks to develop practical know-how for Europe's regions and to provide advice as to how territorial cohesio n can be achieved.
The researchers will collect extensive data to address the above mentioned questions. This data includes key indicators on the NUTS 3 level, which is collected and systematised, as well as data derived from case studies on a number of regions. In cooperation with the TU Berlin's Cartography Unit, the data is then processed and displayed in the form of maps or as GIS visualisations. The IRS is tasked with collecting and harmonising the data, in accordance to ESPON standards, and with conducting two cases studies in Berlin and in the state of Mecklenburg-Vorpommern, res pectively. The institute will also oversee the digitalisation and visualitation of the data.
Illustration: Andreas Brück