Third-party funded project
Cultural Diversity in Cities and Towns
Research Department: Regeneration of Cities and Towns
Project Leader within IRS: Prof. Dr. Felicitas Hillmann
Project Team: Hendrikje Alpermann
Funding Organization: Bertelsmann Stiftung
Duration: 07/2017 - 02/2018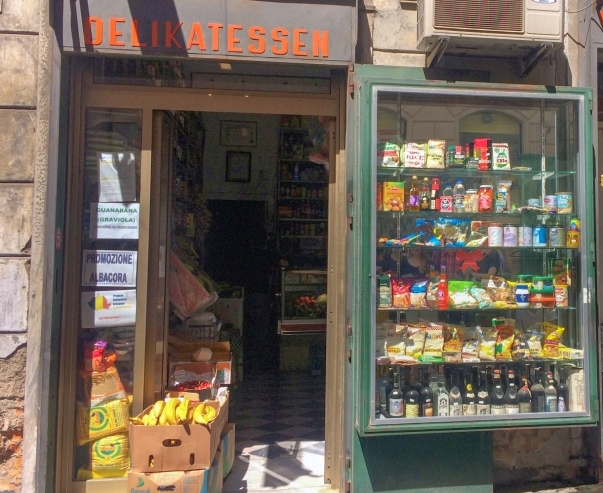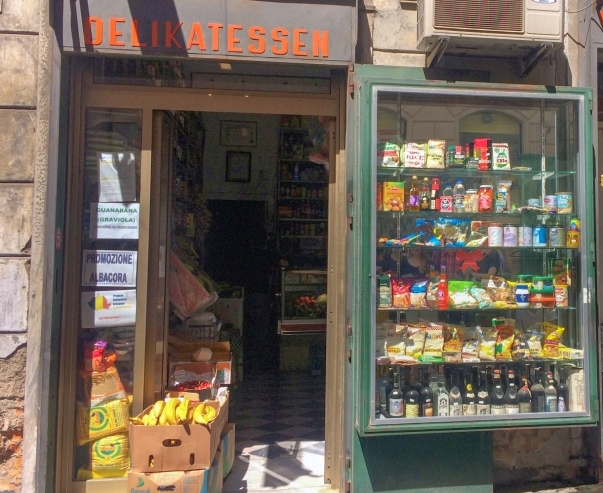 Handling the cultural diversity resulting from immigration ranks among the greatest challenges facing communities in Germany. Whenever newly arriving groups are added to the existing cultural mix, conflict and phases of further development likewise result. Despite its high urban-policy and social relevance, a systematic consideration of the state of academic discussion on the handling of cultural diversity in urban policy has been lacking. Closing this gap was the aim of a study commissioned by the Bertelsmann Stiftung and prepared by the research department "Regeneration of Cities and Towns" between July 2017 and February 2018. The researchers addressed the issues of which present and future challenges cities must react to, what opposition, conflicts, and problems need to be recognised, and how these can be overcome. Out of this, they derived recommendations for action in urban policy.
As a first step, Prof. Dr. Felicitas Hillmann and Hendrikje Alpermann developed a typology for German cities with regard to their experiences of immigration, considering also such further indicators as size and characterisation of the urban labour market. Essential for differentiating cities' experiences of immigration is the separate consideration of the "stock population" and "flow population" – that is, the population already situated in the city for a lengthier time, and another whose current influx possibly alters the cultural composition. Most larger West-German cities, for example, display a high degree of diversity in the stock population as a result of their histories of immigrant labour, while at the same time being characterised by a variety of mobility patterns (according to country of origin, status, and duration of stay) as well as refugees. The picture is different in East-German cities: Both the stock and flow populations are characterised by less diversification. In addition, there are essential differences between cities that have completed the transition to urban, service-oriented labour markets, and those still in the transition phase. It is often the latter group, the cities in economic transition, that have a low influx of varied mobility types, but relatively high numbers of refugees.
Categorising the different types of city provides valuable indications of their competence when it comes to handling the new challenges of immigration-related cultural diversity. Cities that pursued proactive urban policies early on and which overcame the transition to a service economy tend to profit today from their existing cultural diversity. Smaller cities, particularly those that are shrinking and find themselves in a structurally difficult situation, possibly resist new, external influences – with notable exceptions. According to Hillmann, cultural diversity succeeds more readily where it has already been in practice and where conflicts have already been worked through.
The main component of the study is the systematisation of existing specialist literature that provides insight into the interaction of immigration and cultural diversity with segregation and integration, participation, and identity and religious diversity. It thus becomes clear that social segregation in cities is higher on average than ethnic segregation, but that there are often overlaps in individual neighbourhoods. The tendency towards marginalisation, the fragmentation of urban society into milieus, and socio-spatial displacement processes in inner cities pose an acute threat to social cohesion, suggest the authors. With regard to participation in urban development processes, it can be seen that immigrants continue to be under-represented within the institutional fabric of cities. At the same time, differentiation and acceleration of the activities is occurring: autonomous migrant associations are experiencing a revaluation in many places; and in administrative bodies, too, intercultural openings are proceeding apace. Public places, the study shows, are increasingly becoming negotiation spaces for immigration-related cultural diversity.
Last but not least, the study reveals that there are many examples of places in which immigration has led to productive diversity, such as libraries and museums, but also in parades and festivals. Many cities are already on the way to recognising immigration as a reason to work through problems faced by the city as a whole, says Hillmann. The handling of immigration thus has a similar position to other drivers of urban development, such as investment, culture, neighbourhood work, and social work. The more strongly cities align themselves with a proactive processing of the cultural diversity resulting from immigration, the better the chances of addressing in advance the conflicts associated with diversity, and of setting city-wide urban development processes in motion.