The Scientific Collections constitute an important specialized academic archive documenting the more recent building and planning history of East Germany with an emphasis on the GDR era. They serve as a repository for personal papers of architects and planners and include drawings, plans, written documents and photographs. The collections enjoy steady growth as a result of continuous acquisitions. The purpose of the Scientific Collections is to support historical research at IRS (bringing together researchers and archivists) and to make the holdings accessible to the expert community comprised of preservationists, architects and journalists. Numerous digitised objects from the collections are available on the portals www.digipeer.de, www.digiporta.net and www.ddr-planungsgeschichte.de.
It has become increasingly important for the Scientific Collections to make their holdings accessible to the broader public. To this end, exhibitions showcasing the work of individual architects take place in the IRS archive pavilion or other venues.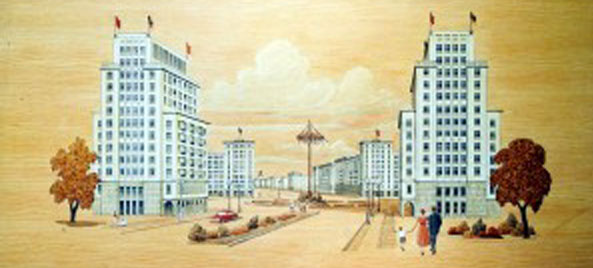 Online Portal
www.ddr-planungsgeschichte.de
The online portal makes information and sources on the history of building and planning in the former GDR available and provides insight into selected collections and items.