22. March | 2018
Intermediaries in the Countryside
Paper on Social Entrepreneurs in the "Journal of Rural Studies"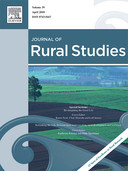 Despite the fact that social enterprises are commonly associated with the ability to identify and establish innovative solutions in rural regions, there are significant research gaps concerning what exactly is innovative about their practice and which special characteristic of their entrepreneurial activities enables them to find these innovative solutions. Based on research conducted in the EU-funded project "RurInno", Dr. Ralph Richter addressed these gabs in a paper recently published in the "Journal of Rural Studies".
By means of two case studies from the RurInno project the paper shows that rural social enterprises generate innovative solutions to social challenges by the recontextualisation of ideas. For example, one of the observed social enterprises adopted the idea of open technology labs from urban contexts and transferred it to villages and towns in order to attract young people of living in the countryside and to counteract the brain drain. In another case, a social enterprise in Poland identified the idea of theme villages in Austria and other Western European countries and made it fruitful for a marginalised rural region in Poland. Today, the Polish theme village is a tourist attraction and provides job opportunities for disabled people and persons with low job prospects.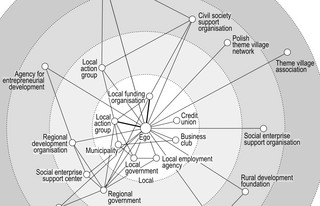 The ability to identify and adopt new ideas relies on the far reaching networks of social enterprises. Rural social enterprises are characterised as embedded intermediaries that interconnect remote rural communities with supra-regional networks. Their access to institutions on other spatial scales enables them to mobilize ideational and financial support for rural communities. At the same time, they provide these institutions opportunities to identify local fields of application for programmes and strategies. As boundary spanners social enterprises can play a crucial role for the development of rural regions.
The paper is published in open access and can be downloaded from the homepage of the Journal of Rural Studies. The publication is part of the special issue on "Rural Social Enterprise and Social Entrepreneurship", edited by Artur Steiner, Jane Farmer, and Gary Bosworth.
Richter, Ralph (2017): Rural social enterprises as embedded intermediaries: The innovative power of connecting rural communities with supra-regional networks, In: Journal of Rural Studies 2017, https://doi.org/10.1016/j.jrurstud.2017.12.005.