06. October | 2017
Conceptualizing Multicultural Neighborhoods: How Ethnic Diversity Plays out in Space
IRS Seminar with Prof. David H. Kaplan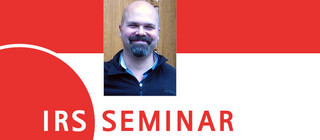 The discussion will involve
An attempt to categorize and understand the ways in which cultural diversity manifests itself in urban space;
How "multicultural" has been portrayed historically and often aspatially;
Ways in which we can consider the differential nature of multicultural neighborhoods and whether this lends itself to a better theory of how the geography of multiculturalism actually plays out in real life.
My book, Navigating Ethnicity: Segregation, Place Making, and Difference, has just come out and so some of the ideas come from this, but much of the empirical work comes from my research in different settings, most recently Paris.
David H. Kaplan is a Professor at the Department of Geography at Kent State University (Ohio, USA). His research interests comprise urban and regional ethnicity, dynamics of residential segregation, urban economies, concepts of nationalism and transportation. In 2011 he held the LaCoste Chair of Geopolitics at the French Institute of Geopolitics at the University of Paris 8 (France). David Kaplan acts as editor-in-chief for The Geographical Review (Wiley-Blackwell) and as councilor for the American Geographical Society.
At IRS, David H. Kaplan is hosted by the "Regeneration of Cities and Towns" research department.