16. September | 2015 - 18. September | 2015
Urban Automobility in Transition
Städtische Automobilität im Wandel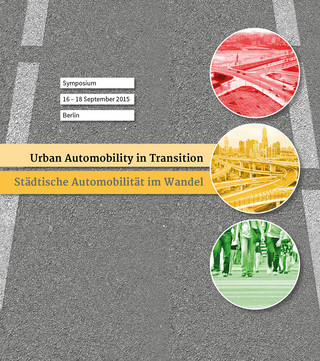 Organized by the Leibniz Institute for Regional Development and Structral Planning and the Centre for Urban History, Univ. Leicester (GB) this symposium will be the first to consider the history of urban traffic management from an international and interdisciplinary perspective. It will bring together urban and planning historians, geographers, transport specialists and highway engineers to consider the history of a technology – automobility – that has done much to shape the form and experience of modern European cities. We propose to create a platform of knowledge about the origins of modern urban traffic management in Europe east and west, including networks of expertise spanning other early motorised parts of the world such as North America and Japan.
We will consider in particular the following topics: The regulation of streets prior to motor traffic; the transnational exchange of expertise about traffic management; the professionalization of traffic engineering as a form of urban knowledge in different scientific disciplines; the variety of concepts of urban design to govern urban automobility; the public debates in urban society on problems of automobility and traffic management.
The Symposium brings together senior scholars with young researchers, PhD students and contemporary witnesses in different, sometimes innovative forms of scientific communication and knowledge transfer to a broader public. The key elements are a key-not lecture for a broader public, four sessions with papers and comments from leading international scholars, a new researcher session and a poster session for younger postdocsand doctoral students, and a round-table of contemporary witnesses from East and West Germany.