10. March | 2021
IRS Energy Transition Research at the International "Energy Futures" Conference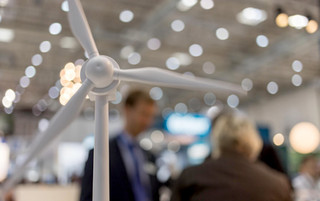 The Leibniz Research Alliance "Energy Transition" combines the expertise of 20 Leibniz institutes in the field of energy research. Under the title "Energy Futures - Emerging Pathways in an Uncertain World!", the final conference of the alliance took place from 22 to 26 February 2021. Due to the pandemic, the event originally planned for May 2020 had already been postponed once by one year. Now it was held as a purely online conference. It attracted a broad international audience of around 500 participants and was able to attract renowned keynote speakers such as Benjamin Sovacool (University of Sussex) and Sheila Jasanoff (Harvard University), who have a significant influence on the field of social science energy and climate research.
A total of four panels were organised by current or former staff members of the research department "Institutional Change and Regional Public Goods" of the IRS. Ludger Gailing, acting head of the department until his appointment to the chair of regional planning at the Brandenburg University of Technology Cottbus-Senftenberg in September 2020, presided over a theory-led session entitled "Conceptualising the Future in Energy Transitions - Sociotechnical Imaginaries, Path Creations, Assembling the Future". Timmo Krüger, also a member of the department until November 2020, organised a session on "Conflicts over Energy Futures and Common-Sense Imaginations of the Good Life", which drew heavily on Antonio Gramsci's notion of Common Sense. In their joint session "Whose Future is it Anyway? Struggles for Just Energy Futures", Eva Eichenauer (IRS) and Timmo Krüger (BTU Cottbus-Senftenberg) asked whose future we were actually talking about and drew attention to the productive forces of social conflicts in transformation processes. Kristine Kern and Wolfgang Haupt focused in their session "The Role, Significance and Potential of Local Governments in Governing Climate and Clean Energy Futures" on the role of municipal actors in shaping climate-neutral futures.
In addition to organising the four panels with a total of around 30 international contributions, the staff of the "Institutional Change and Regional Public Goods" department also played a key role in the conception of the conference. The entire conference is documented on the research alliance's Youtube channel.